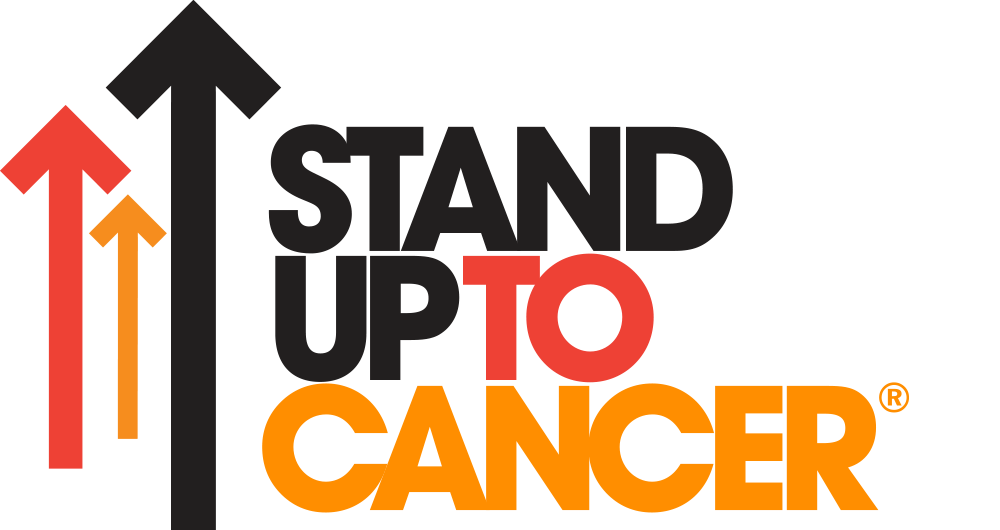 CHECKOUT
Increase Donor Conversion
by Reducing Friction
Fundraise Up leverages AI, machine learning, and data science to reduce friction in the online donation experience and double your donation revenue.
Fundraise Up's approach to the online donation experience reduces conversion loss by almost 10%.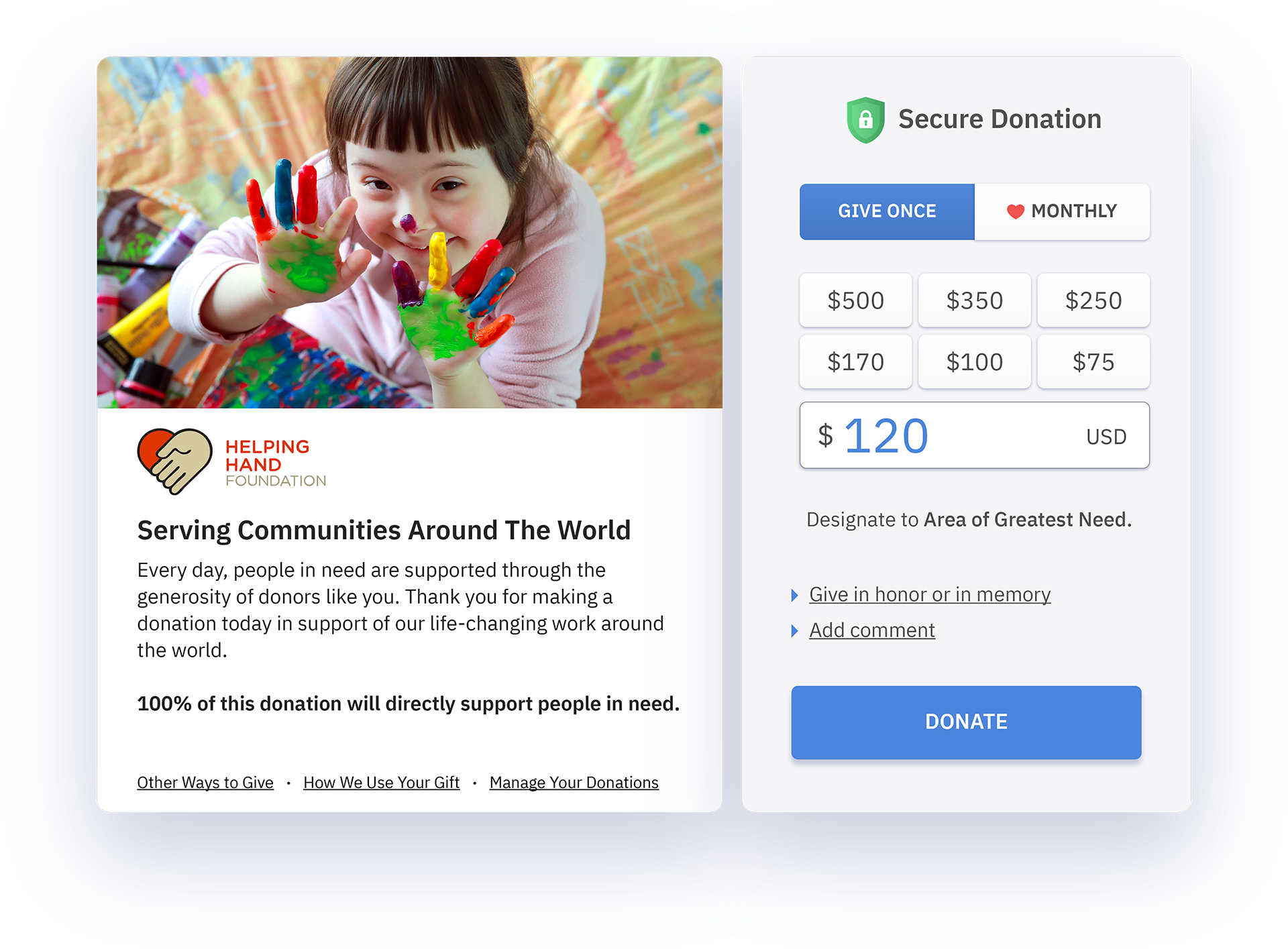 ELEMENTS
Engage Website Visitors as Donors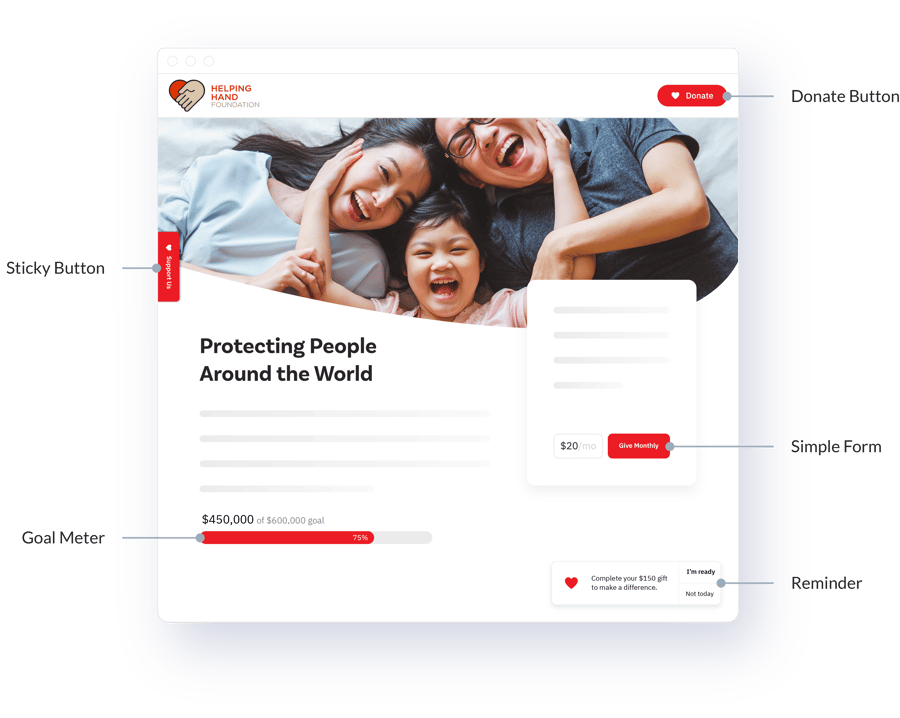 15+ interactive and customizable Elements can be embedded anywhere
on your nonprofit's website to engage website visitors as donors.
Our Reminder Element recaptures 3% of donation checkout abandonments.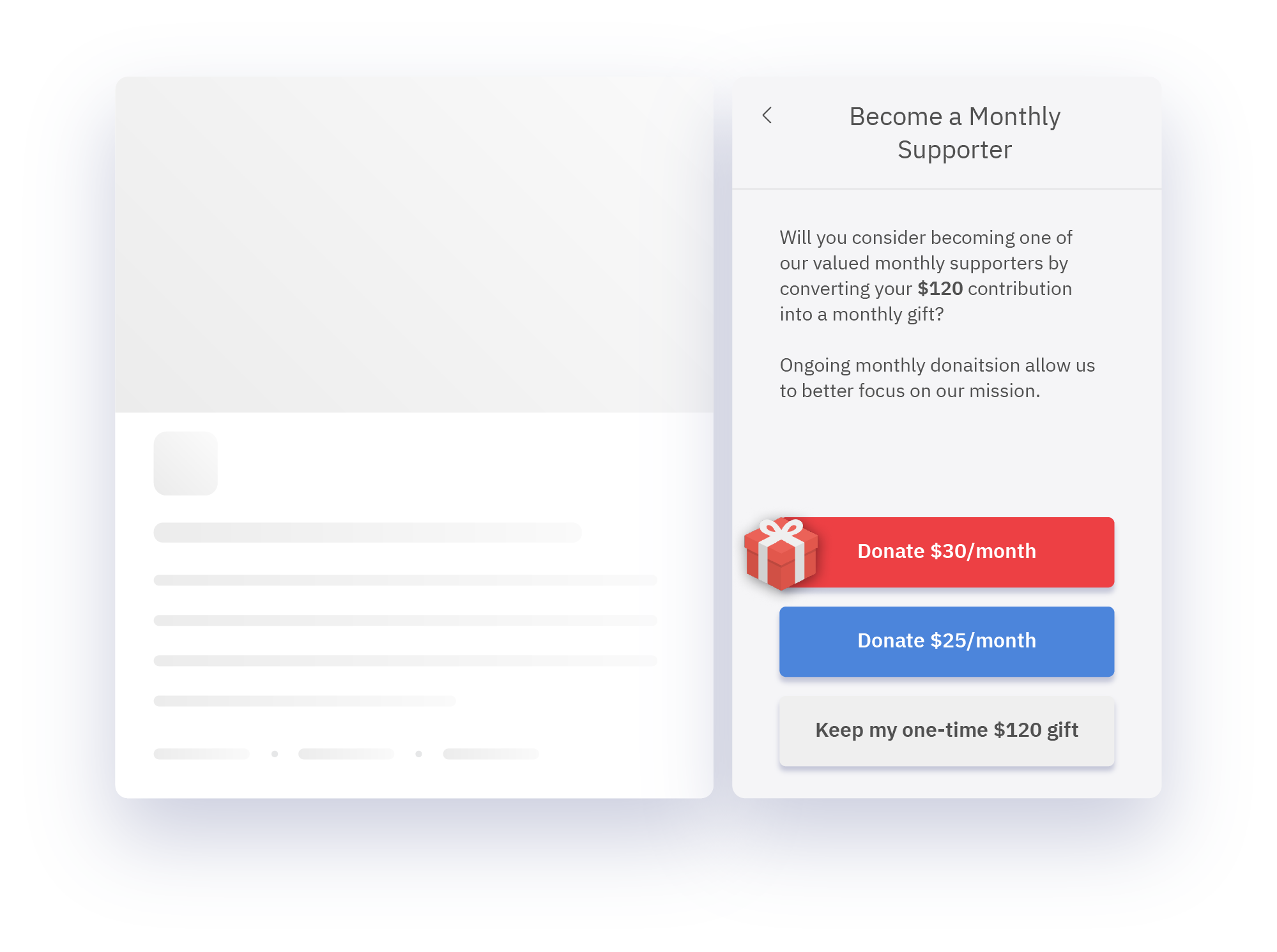 RECURRING GIVING
Automatically Convert
One-time Donors to Recurring Supporters
Our Monthly Upsell feature automatically and intelligently prompts donors to switch to monthly giving, securing dependable recurring support and boosting donor lifetime value.
Monthly Upsell increases your recurring donor acquisition rate by 2x.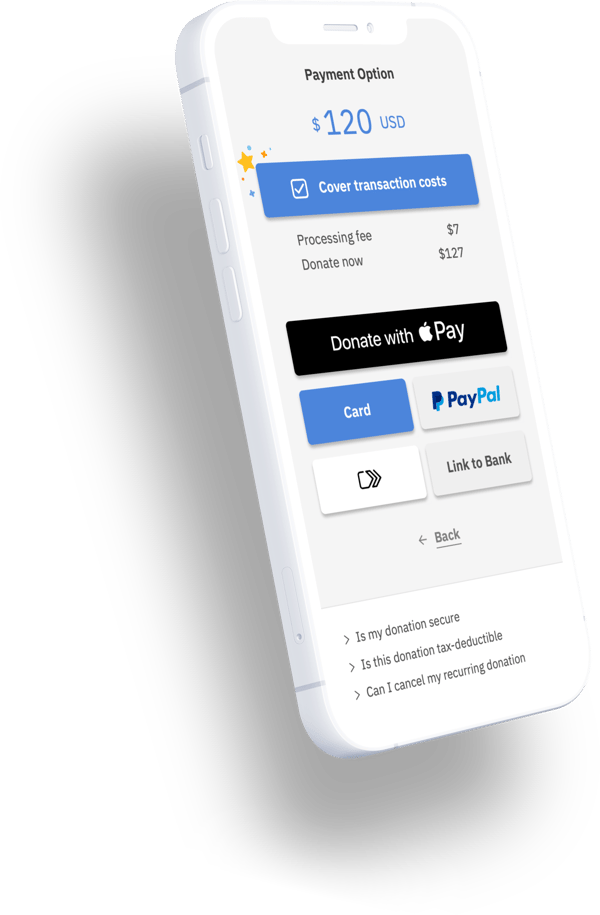 PAYMENT OPTIONS
Make it Easier for
Donors to Give Well
By offering multiple donation payment options, you can engage donors with their preferred ways to give.
When PayPal is enabled, 20% of donors will opt to use it, and PayPal will boost conversion by nearly 7%.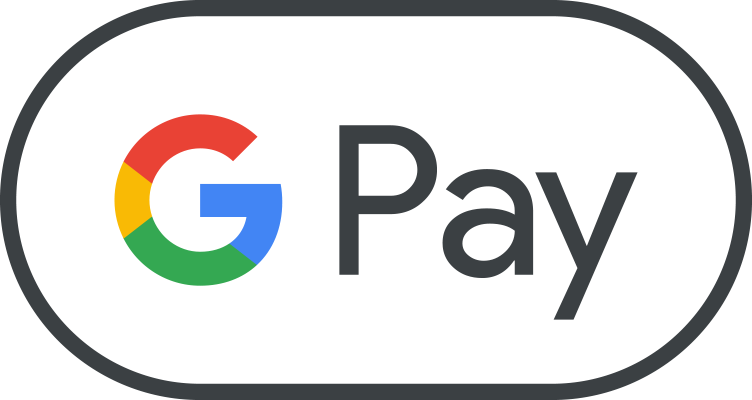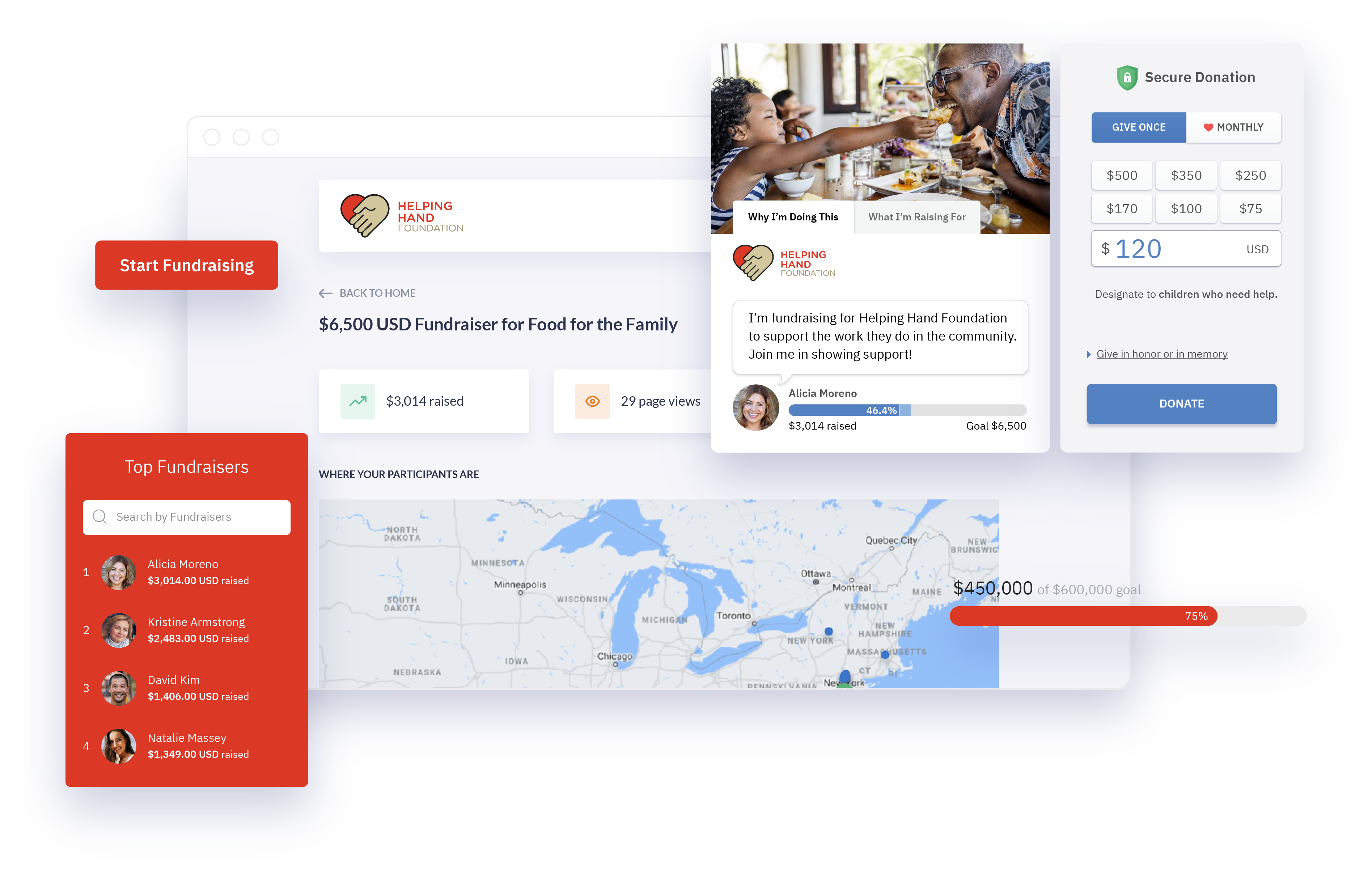 P2P FUNDRAISERS
Quickly and Easily Engage
Your Donors as Fundraisers
Our P2P feature makes engaging your donors as fundraisers quick and easy.
Use P2P to grow grassroots support for your cause and connect with new communities of supporters.
ACCOUNT DASHBOARD
Manage Donations, Campaigns, Integrations,
and More in One Place
Fundraise Up's intuitive account dashboard makes it easy to access donor and transaction records, create and modify campaigns, generate Elements, and connect your account to any number of CRM options.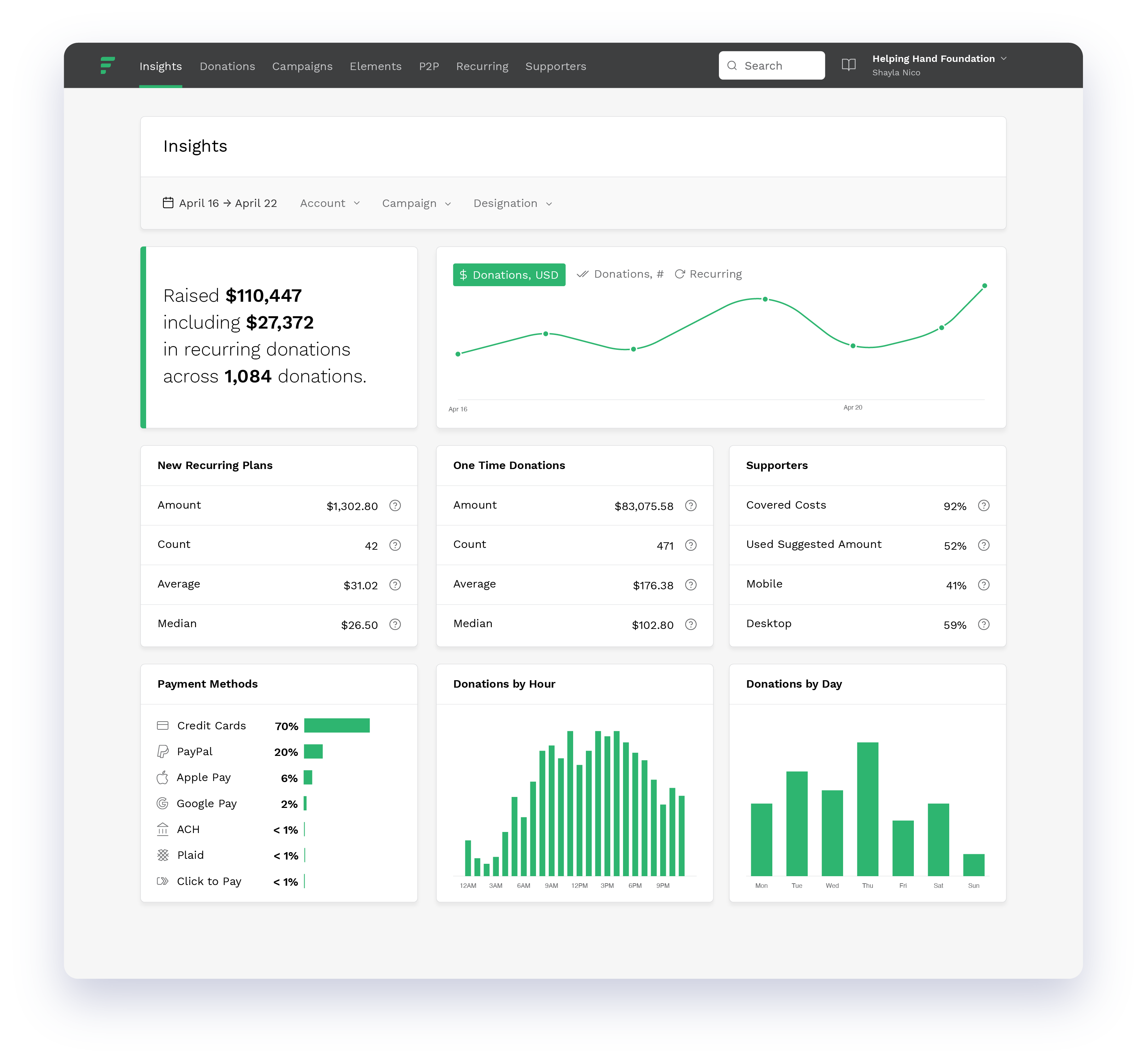 Integrate Fundraise Up with 10+ nonprofit CRMs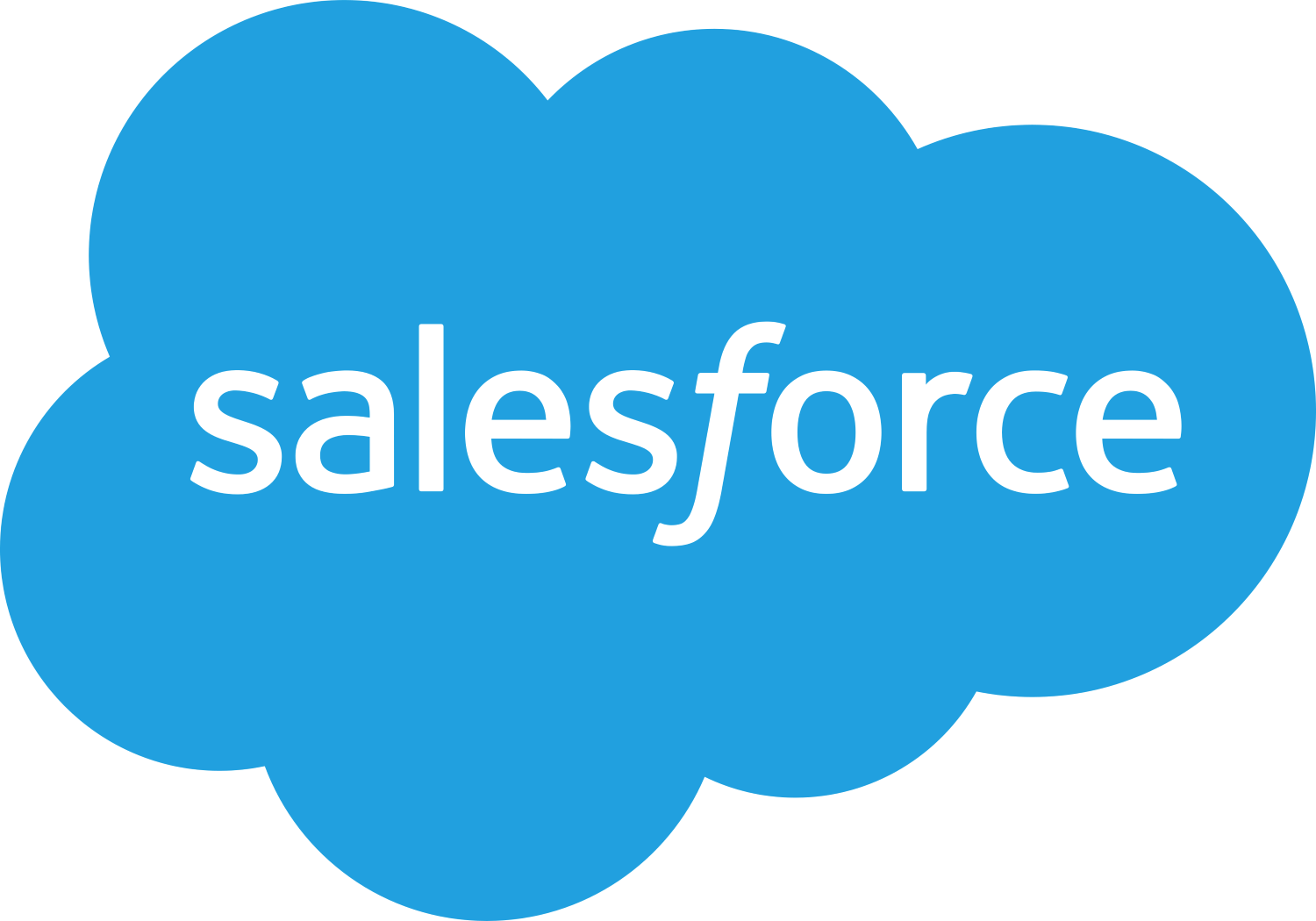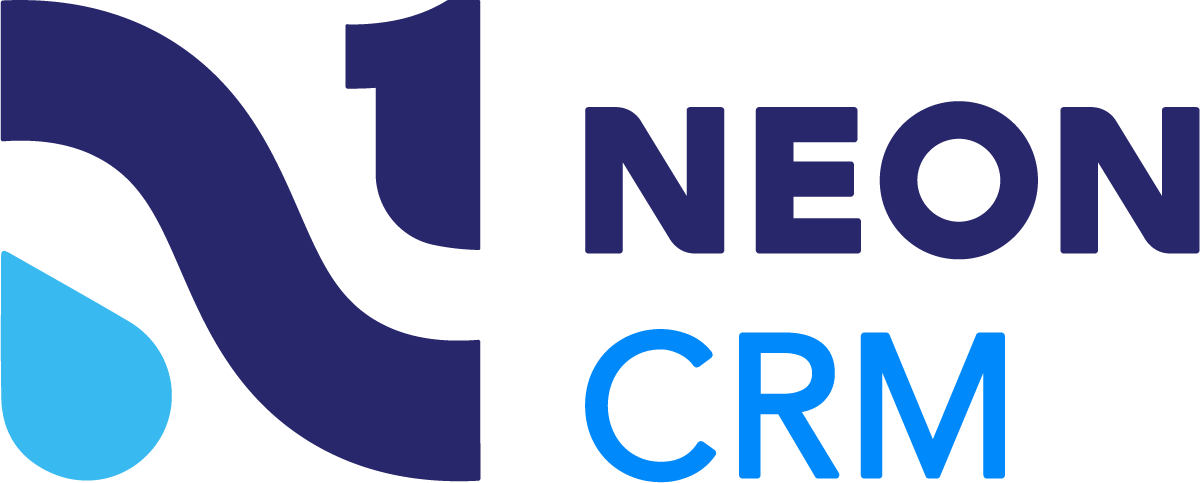 "The incredible UX design and the AI power has already increased our fundraising. We have more people signing up for monthly donations, and more donors completing online gifts than before."
"Very easy to use, easy to install and friendly to manage. It's the most effective online donation platform that we ever used! And also they have the best customer service!!"
Leticia Martinez Hermosillo
International Community Foundation
"The bottom line is that there are ZERO licensing fees, a very competitive platform fee, and the best support staff + developers the nonprofit fundraising game has ever seen."